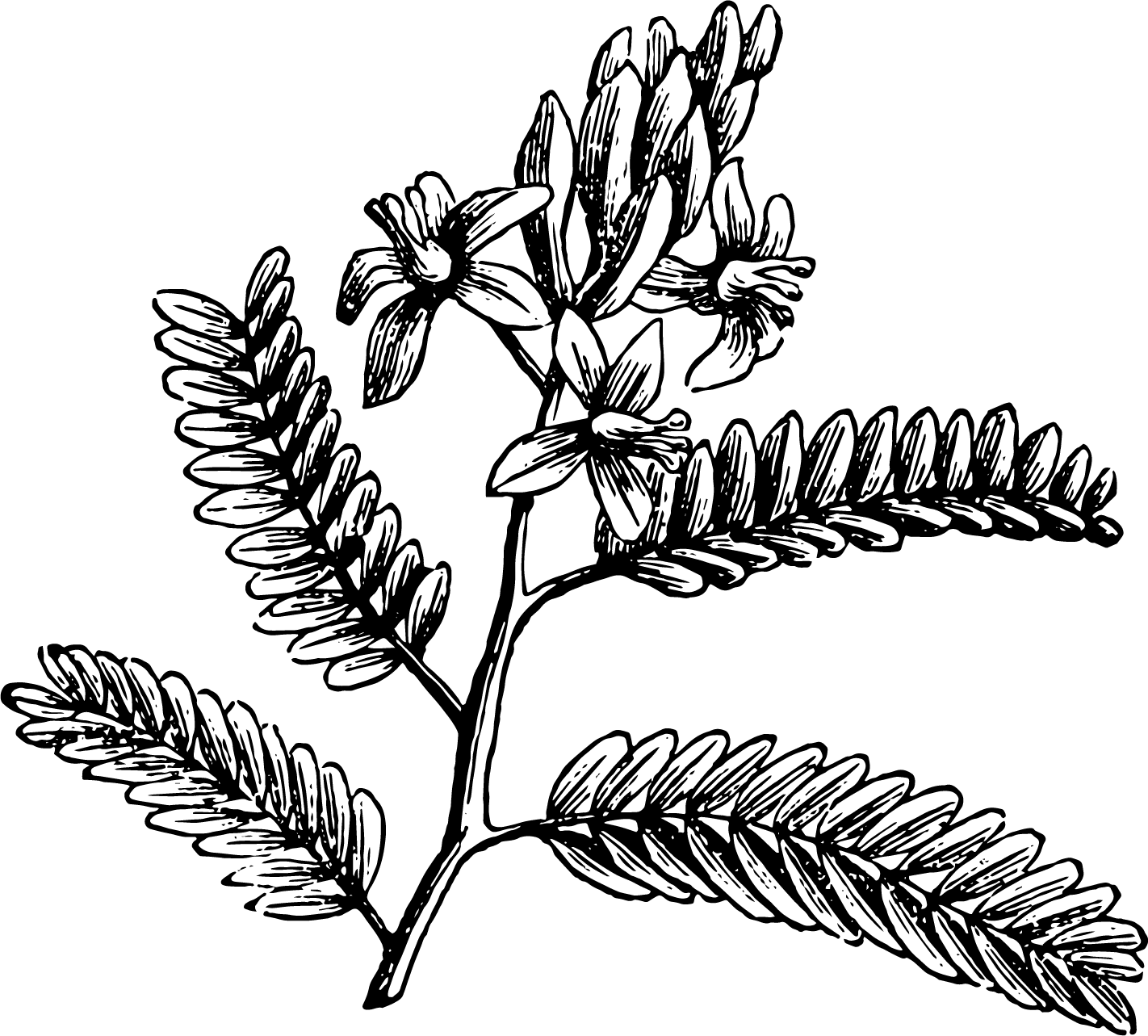 TWO REVOLUTIONARIES
Julien Fedon, the son of a French jeweller and an enslaved woman.
Kromanti Kojo, a drummer captured and exiled to Grenada during the second Maroon war.
As one of the Kromanti people, Kojo was well aware of how important the natural ingredients of the land were in providing healing and sustenance to one another.

The herbs, spices and fruits in Kromanti Rum can be traced back to the customs and practices of the same community who fought for freedom in those years prior.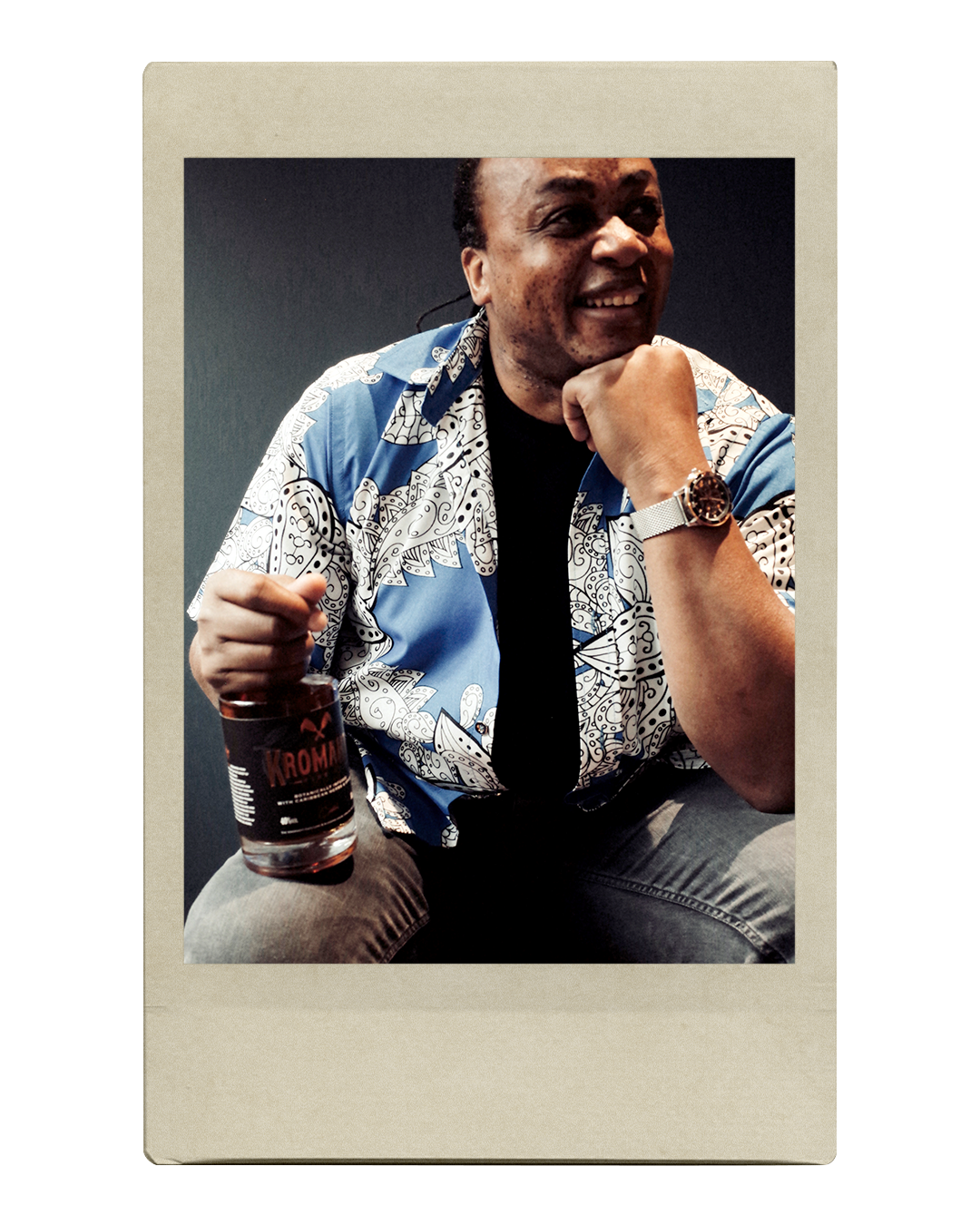 A REVELATION AT DRINKS FESTIVALS
A sudden realisation struck mental health professional and then-rum brand ambassador Cashain David. In his words:
"The stories of the rums which were surrounding me didn't represent me. I couldn't relate to them. 
I felt they eradicated the real story of rum, and in doing that, they helped silence the communities behind it. 
And then I realised - who else is going to tell a more authentic story? 
This was my moment of truth."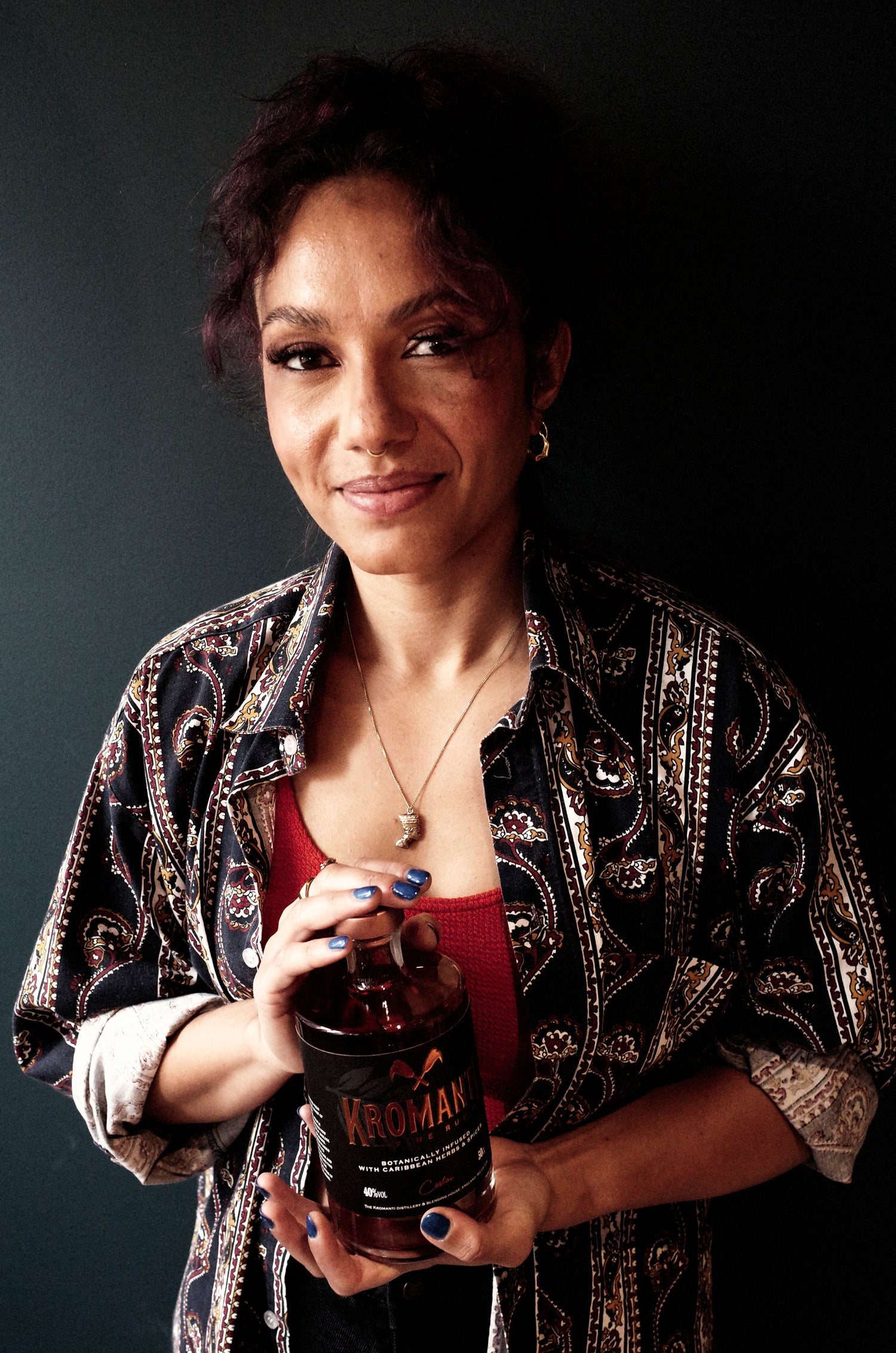 RUM RIGHT AT HOME
For Cashain's daughter Danielle David, this sense of meaningful connection and passion for their shared heritage also sits at the heart of her work:
"I had already been working in the shipping industry for twelve years.
After over a decade, I realised I just didn't feel any sense of belonging.
Where I did feel this, was at home.
So I joined my Dad on his mission to change the rum industry and make it more like the home we know and love."

Alongside her father, Danielle is all in on sharing the authentic connection to her roots and celebrating and sharing its bounty with Kromanti Rum.
BLESS UP THE ANCESTORS. THEY DESERVE IT.
And so do you.
We've got their spirit inside us.
It speaks to our senses, laughs when we laugh, guides us when we're lost.
Why would we ever dilute that?
It's real luxury - the kind you can't contain.
So don't.
Let it ring like cut glass as you raise yours for the real ones.
THE RUM FOR THE PEOPLE DEM.